**If your project launched after June 9th, 2016 you can give CrowdOx collaborator access which will allow us to run an export of backers and then pull them directly into CrowdOx for your convenience. See here for instructions on how to provide us access.**
Exporting your Kickstarter backer report is a fairly easy process. After you have logged into your Kickstarter account, just follow these steps:

1) Click on the Menu
Click on the Menu that is located in the top left of your screen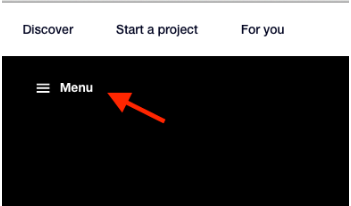 2) Click on "View backer report"This should be just a few menu items down from the top.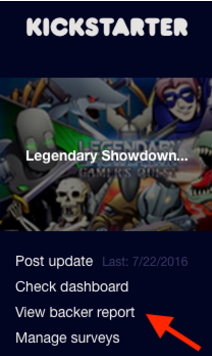 3) Click on "Export backer report"Click on Export backer report that is located on the right


4) Click the blue Export buttonThis will bring up a popup window. Leave the default settings selected and click the blue Export button.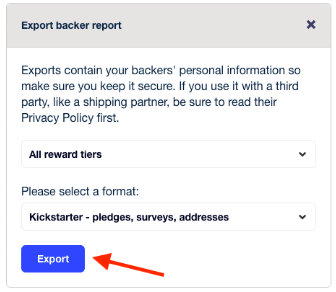 5) Click the blue Download buttonThis will bring up a new popup window where you can download your Export backer report. This will download in the form of a zip file that you can easily attach in an email.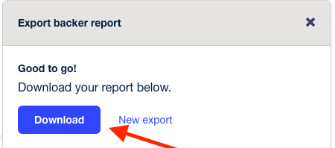 6) Email the ReportOnce you have downloaded the report, simply email it to hello@crowdox.com so we can import it into the system. We will notify you once the import has taken place.