Once your Indiegogo campaign has been imported internally and is visible on the left menu, connecting your Indiegogo account is the next step to import the backer info.
Here are the steps to importing your Indiegogo backers:
1) Click on Account.
Account is found toward the bottom of the left menu.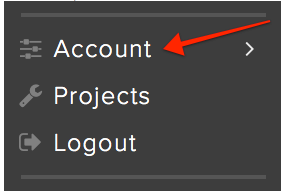 2) Click on Authorizations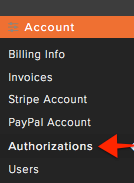 3) Enter your Indiegogo credentials
Enter your Indiegogo username and password in the fields provided. This allows us to import your pledges from your Indiegogo campaign. Crowd Ox does not store these credentials.

Important Note: Indiegogo has a 10-day refund policy. Due to the refund policy, Indiegogo doesn't acknowledge a backers payment as confirmed until after the refund timeframe. Surveys will not reflect the backer's payment until the payment is considered confirmed (10 days after the initial Indiegogo transaction). Backers should expect their survey invite email to go out 10 days after their Indiegogo payment (as long as the surveys are live).