In order to collect payment in your survey for upgrades, shipping fees, and any extras purchased, you have the option to connect your PayPal account. This will allow backers to use PayPal as an alternative payment option. Connecting a Stripe account is required on all projects, click Here to find out how to link your Stripe account.
Here are the steps to connecting your PayPal account:
1) Click on Account.
Account is found toward the bottom of the left menu.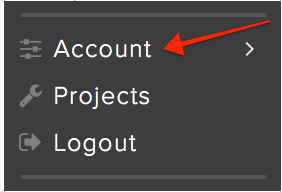 2) Click on PayPal Account.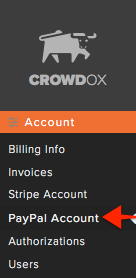 3) Review and Acknowledge.
Review the notification and click on the box next to "I Understand the risks..." at the bottom to continue.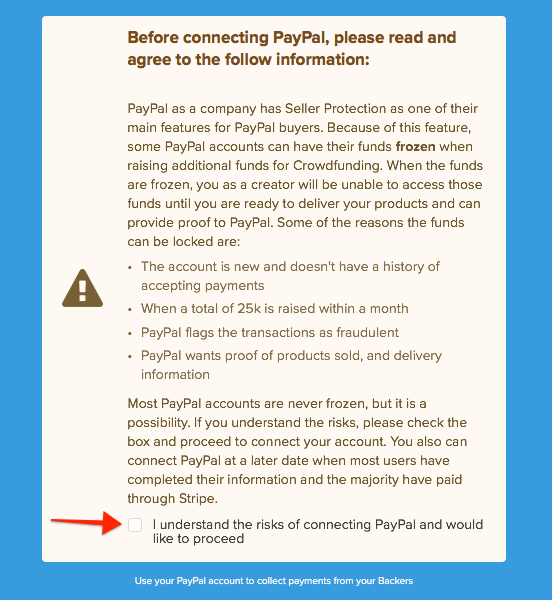 4) Click on the 'Connect Your PayPal Account' button.
The button only appears after checking the box noted in step 3. From here PayPal will prompt you to enter your information to login or create an account.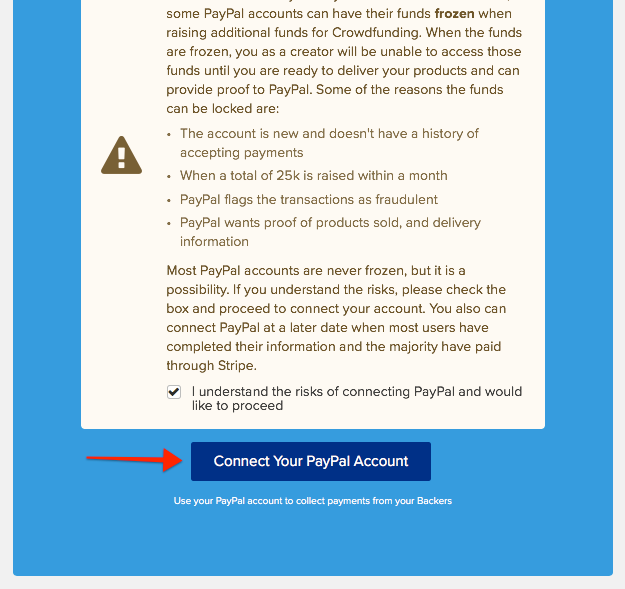 **Please note that any transactions made through Crowd Ox will automatically go into your PayPal account (according to the settings located within your PayPal account). Our percentage is automatically separated and paid to Crowd Ox.**
---