If you plan to provide physical or digital products through reward levels or sold as extras, you will need to create individual products for each item.
Here are the steps to create a product:
1. Click on Products.

Found in the left menu.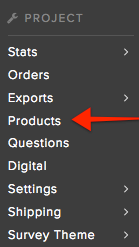 2. Click on Add Product.

Located in the top right corner.

3. Select Product Type.

Physical used be used if the product will be shipped. Digital is used for products that will be distributed electronically. Product Choice is used when you are offering backers the choice between two or more individual products.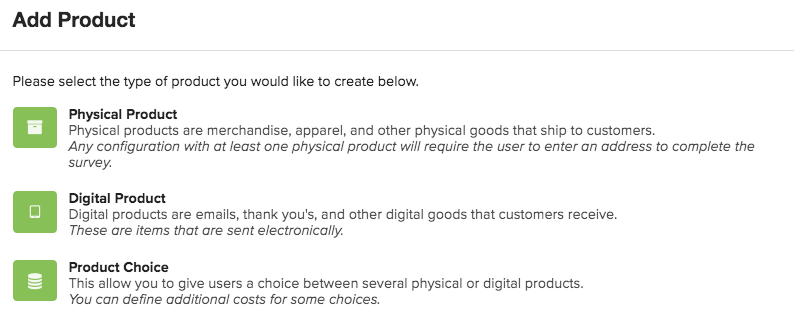 4. Fill in basic info.

Give your product a name, a brief description, a SKU, and upload a product image. Assign a price to the product if you plan to sell the product as an extra (add-on) during the survey, otherwise a price isn't necessary. If there are a limited number of products or products available to each backer, you can set limits here. After a primary image is added to the product, you'll see the option to add additional images directly below the primary image.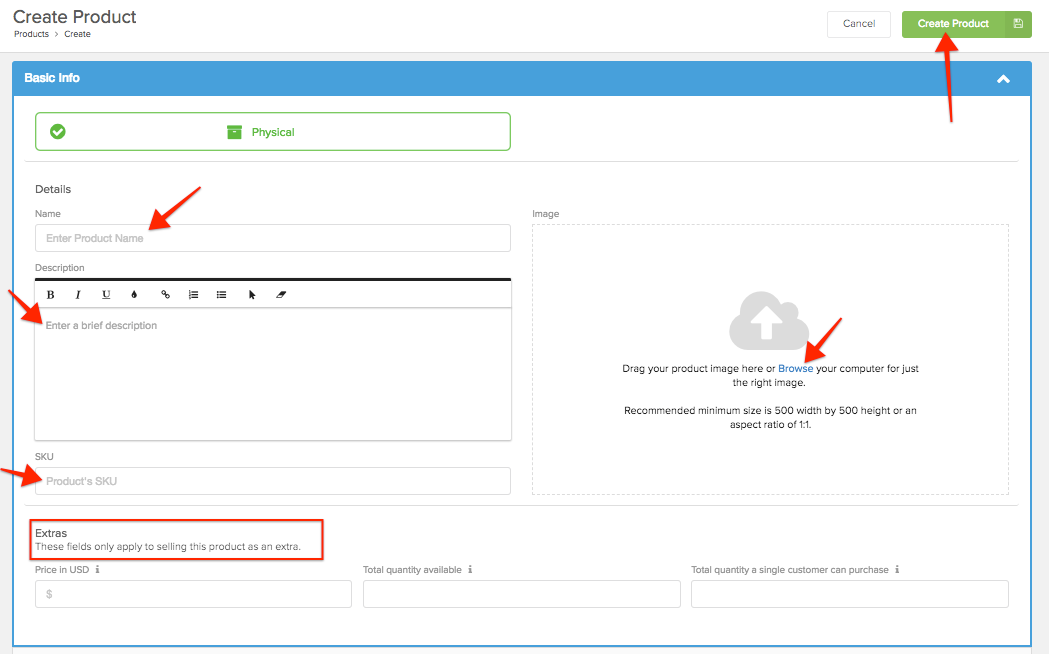 5. Create Variations (if applicable).

If your product has different variations (sizes, colors, etc.) expand the Variations menu and then click the green 'Add Variant' button. Enter a product SKU for each combination that the variations have generated.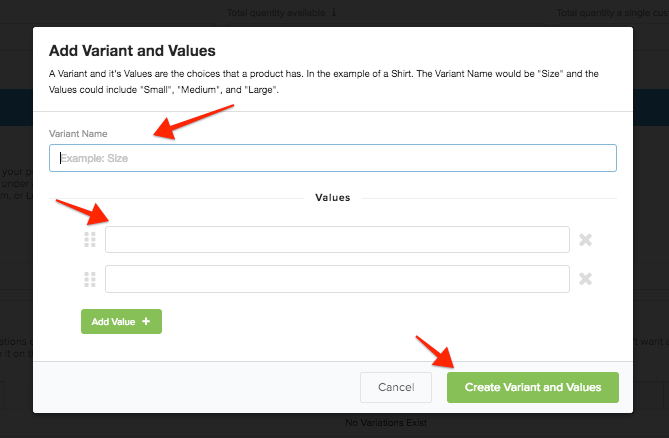 6. Create questions (if applicable).

If you need to collect other specific information about the individual product, you can create a product question. This is often used for engraving/stitching/embroidery.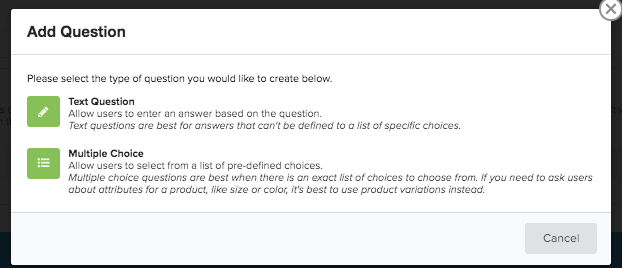 7. Add Shipping Rates (if applicable).

If backers are expected to pay additional shipping when adding the product as an extra, you will need to apply shipping rates to the product. Expand the Shipping menu and change the drop-down to 'Everywhere'. Click here for help with adding shipping rates.


8. Save your new product.

Click 'Create New Product' found in the top right corner.

---