Note: For a more in-depth explanation of the exports available, please see this article.
When you are ready to export your orders and lock all completed surveys, you can do this by going to the Exports tab:

Then filter your data to only show you the Completed surveys, as well as the surveys which have not yet been exported, by setting the filters for Step: Completed and Status: Not Exported:


Once you have selected the type of report you are looking for (e.g. Excel), click Generate and Lock Orders.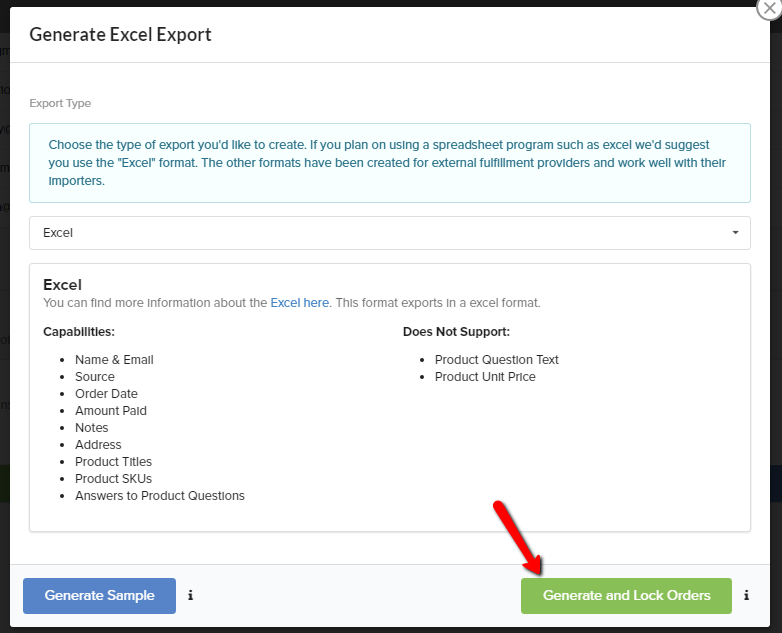 You will now have an export of all completed surveys.
Once you have Generated and Locked orders, these backers will not be able to go back in to their survey to make changes.
Please note that although you have locked completed surveys, any surveys that have not yet been completed will remain open until you decide to have CrowdOx shut them all down. To do this, please review this support article.